COLONIAL DISTRICT CRIER
Volume 1, Issue #5 ONLINE EDITION NOVEMBER 1998




COLONIAL DISTRICT LEADERSHIP

District Executive:
Paul Kosmicki (H) 703-370-2537


kosmicki@juno.com (W) 301-214-9122

District Commissioner:
Mike Porter (H) 703-425-8489
porter@iname.com (W) 703-751-3700

District Chairman:
Pete Straub (H) 703-370-5661
(W) 703-820-3600
(Fax) 703-820-8602

Deputy District Chair:
Tom Baerwald
baerwald-va@msn.com (H) 703-765-3128
tbaerwal@nsf.gov (W1) 703-306-1502
baerwaldt@oit.si.edu (W2) 202-633-9866


Vice Chair (Administration):
Helen Garamone (H) 703-360-5692
(W) 703-325-9762

Vice Chair (Finance)
Pat Tokarz (W) 703-379-8879

Vice Chair (Membership):
Jim Poole (H) 703-799-7046
Jim_Poole@nps.gov (W) 202-565-1174

Vice Chair (Program):
Mike Crane (H) 703-660-6148
Cranem@af.pentagon.mil (W) 703-695-2251

__________________________________________

SERVING YOU ELECTRONICALLY!

Colonial District now has a home on the Internet's World Wide Web. Each month we will post this newsletter to the web. Our web pages are at:

http://members.tripod.com/colonialdistrict/

We are have an e-mail list to distribute information faster. If you would like to be on the e-mail list, please send an e-mail to

list-requests@dynapolis.com without a subject line and only the words

"subscribe CDnetScouts Your Name"

in the body of the message (do not include the quotes). We will not add anyone to the e-mail list without their request.

ABOUT THIS NEWSLETTER

The Colonial District Crier is published monthly. Contributions must be submitted no later than 9 p.m. on the Friday preceding monthly roundtables to our editor, Mike Bowman. You may submit your articles in Word, Rich Text Format, or Text on floppy disk or via e-mail to

mfbowman@usscouts.org or you may deliver paper copies to 5832 Valley View Drive (Franconia).

MARK YOUR CALENDAR!

Click here to consult our online calendar for dates and events.
NOTES FROM THE COMMISSIONER MEETING

The next Commissioner Meeting will be on Thursday, October 12 at 7:30 p.m. at First Christian Church of Alexandria,

2723 King St., northwest of the Masonic Memorial. If you are unable to attend the meeting, let your ADC know. Questions? Call Mike Porter (H) 425-8489 (W) 751-3700 or e-mail porter@iname.com or Sue Crane at 660-6148 or e-mail ACC77@aol.com.

Being "There."

What is a Unit Commissioner? Who is my unit commissioner? No clue? Let's change that.

The first time I went to a Scout meeting that was not at my son's Cub Scout Pack, somebody asked for the name of my unit commissioner. I had no idea. I went for years without knowing my unit commissioner. Unfortunately, our Pack was missing the greatest inexpensive opportunity for help. Inexpensive, ... gee whiz, (old Iowan) ... Unit Commissioners are FREE!!!

Your Unit Commissioner is your Unit Helper, your lifeline, your connection to a huge community of helpers. Your Unit Commissioner is, above all else, "there" to help you succeed.

What does "there" mean?

Unit Commissioners come for a visit at least once a month to see what you need. They have answers to your questions or (more often) get back to you quickly with answers to your questions. Unit Commissioners help you through the maze of Scouting administrivia. They can help make sense of forms and other paperwork. They can help with guidance, they can help with suggestions, but most often they can help by showing you the path to answers so that the unit committee can decide the best course to take.

If you aren't looking forward to seeing your unit commissioner, or if you never see him or her then something is wrong. The something that is wrong is quite likely my responsibility. The most likely problem is that we have not found a Unit Commissioner to replace the one that last helped you. We're working on it. Below is a list of Assistant District Commissioners and the Units for which they give assistance. Give your Assistant District Commissioner, Sue Crane, or me a call if you haven't found the help you need.

This month your Unit Commissioner will help to make sure that your Unit Inventory is up to date. We are looking for Scouts that might have fallen through the cracks in the registration process. Giving proper recognition to Scouts and making sure that they can take full advantage of the Scouting program depends on making sure that they are properly registered. Hopefully we can be of assistance.

Area 1: Linda Hill 370-6641

Packs: 129, 133, 602, 609, 614, 615, 801, 1515

Troops: 62 113 120 129 131 135 609 1515 2000

Area 2: Jim Owens 317-7970

Packs: 867, 1076, 1520, 1943

Troops: 1076, 1107, 1150, 1507

Area 3: Ray Hahn 360-6960

Packs: 658, 680, 888, 1435, 1504, 1509, 1852

Troops: 654, 680, 811, 996, 1509, 1901

Area 4: Linda Guidotti 360-1171

Packs: 977, 1503, 1519, 1900

Troops: 118, 871, 876, 899, 993, 1519

Area 5: Gary Lindner 971-3087

Packs: 601, 1102, 1103

Troops/Venturing: 601, 1102, 1103, V 1103, V1183

Deputy District Commissioner: Sue Crane 660-6148

District Commissioner: Mike Porter 425-8489

THE DISTRICT COMMITTEE AT WORK FOR YOU
PROGRAM NOTES - Mike Crane
703-660-6148 or e-mail:
Mike.Crane@pentagon.af.mil
ACTIVITIES AND CIVIC SERVICE - Bill Stewart
703-642-8942 or e-mail ke4bae@crosslink.net
The Fall Camporee was held 16-18 October at Mountain View Campground in Silver Lake, near Haymarket. What a great weekend! Good weather and a super location treated about 450 Scouts and Scouters to a near-perfect first Colonial District Camporee. A variety of outdoor activities for Webelos complemented merit badge work for Scouts. A Junior Leader Training Workshop was once again held in conjunction with the Camporee. And the Saturday night campfire was one of the best in recent memory. Led by Craig Goheen (the younger), and built by the District's OA contingent, the fire featured new skits and a high energy level. Perhaps best of all, no serious injuries or hypothermia cases! Excellent work by Jim Garamone and his entire staff.
The date for the Merit Badge Jamboree has been moved to 9 January, still at Hayfield High School. The 9 January date has the fewest unit conflicts. We'll be unable to get into the school the night before, so it will require early morning setup, but this shouldn't be a problem.
Scouting for Food bags are in and will be distributed at Aldersgate United Methodist Church and First Christian Church on Wednesday evening, 4 November.
Pinewood Derby-Tony Moller will direct Colonial District's first Pinewood Derby, to be held at Landmark Mall.
Spring Camporee-Jim Poole and Dominick Caridi are doing preliminary work on a camporee with a Leave-No-Trace theme, to be held at Prince William Forest Park. Date is shaping up to be the second or fourth weekend in April
ADVANCEMENT
Lang Fields has indicated he's unable to continue as Advancement Chairman. We need a new Scouter to fill this important role.
Eagle Board Contact Information: The Chair of the Colonial District Eagle Board is John Tillery, who can be contacted at 971-8367 or jttillery@aol.com. Boy Scouts looking to advance from Life to Eagle (and the troop leaders working with them) should contact John to have Eagle leadership/service project plans approved prior to undertaking the project and to have an Eagle Board member assigned to serve as a member of the Board of Review once all other Eagle requirements have been met.
SCOUTING IS OUTING BUNCH - Craig Goheen
703-440-8226 or e-mail: goheen@juno.com
The NCAC monthly meeting centered on the Goshen Budget. The council provided a breakout of how the individual 1998 camping fees were spent. A majority of the money was spent on food and salaries. The fee also covers over two dozen other items that are needed to keep the camp running all year round. Anyone interested in the actual breakdown can ask, and Craig Goheen will make it available.
Mr. Hoolehan, the Council professional, covered the Goshen Camp Budget for 1999. The annual budget for Goshen is just over $1.4 million. Just like individual fees, the majority of the Goshen budget goes to food and salaries ($440K & $460K, respectively). This budget is available for review.
A reservation the size of Goshen always has new problems that aren't covered in the budget. For example, the discovery of abandoned fuel tanks that have to be removed, or storm damage; just take your pick. It's not an easy task when you're trying to run an operation of Goshen's size.
One of the new initiatives this year is a Goshen wish list. This list is of materials and supplies Goshen could use, and you could donate. This includes items like Virginia, Maryland and DC flags, paper towels, electric drills, concrete, coffee makers, and more. A complete list will be published in the next edition of the Scouters' Digest; take a look and see if you can help. Speaking of help, have you applied to work at Goshen? Interviews will be Jan 2, 1999. Check your troop box for applications.
Camp Snyder is available for limited use, but there are not enough facilities (like latrines) to support troops. NCAC is hoping to have a training lodge built by next fall, along with a parking lot. It probably won't be ready for troop use "for a while."
Fort AP Hill is available for camping. There are almost 200 miles of bike routes, an orienteering course, a Historic trail, and wooded campsites. It does require a reservation 4 months ahead--which isn't hard when you have a good outdoor plan.
Speaking of planning - Colonial District already has 12 packs and 9 troops signed up for Goshen. Let's hear it for Packs 118, 129, 614, 680, 801, 867, 1504, 1509, 1515, 1519, 1520, and Troops 113, 135, 871, 996, 1076, 1107(x2), 1509 and 2000. If you didn't see your unit listed, ask questions. We'll be checking, because we want to help if we can.
How about that fall Camporee - wasn't it great! Our new district folks did an excellent job, especially with the weather. When it comes to outing, Scouting is best in good weather. Duh.
We haven't gotten much feedback on your favorite campsite, how about helping us, help the new folks.
TRAINING - Dominick Caridi
703-360-9206 or e-mail: dcaridi@email.usps.gov
The fall SMF course was a great success. We trained Scouters from Old Dominion and Colonial Districts, with 35 total graduates. Our solid SMF training tradition continues.
Fall JLTW was held at the Camporee. Tom Baerwald led a staff of three adults and seven Scouts in delivering a very successful course. Twenty-three students spent the day learning more about critical leadership skills.
Seven Colonial District Scouters completed the Fall 1998 Wood Badge course. Joyce Waters has Spring course and Bob Herbig has Fall course. Cub Scout WB being changed to Trainer's Wood Badge that will serve all divisions.
POW WOW will be held at Eleanor Roosevelt HS, in Greenbelt, MD on 21 November.
Den Chief Training will not be held at POW WOW. It will be held on 30 January at 5 locations in NCAC.
Next WLOT will be mid-April, most likely at the German Orphan's Home in Waldorf.
University of Scouting scheduled for 20 March, most likely at University of Maryland.
Major changes in store for Program Launch--stay tuned for more information.
Eleven Colonial District Scouters attended CSLBT held at Old Dominion. These add to the ten who completed in September. Several Scouters have indicated their interest in helping out on the Cub Scout Training. Dominick Caridi will be talking with each of them throughout the month.
Dominick is awaiting after action reports from the Fall SMF and JLTW. These will represent the beginning of the Colonial Scout Training files.
John Hone, the Council Training chair has requested:
District training calendar through August 1999.
copy of syllabus [agenda] used in each course.
copy of handout package provided in each course.
COLONIAL DISTRICT TRAINING
GRADUATES
The first Colonial District Scoutmastership Fundamentals course was completed on October 4th. A total of 36 Scouters from Colonial and Old Dominion Districts completed the course. An additional 3 Scouters earned a partial and can complete the course in the spring. Congratulations to the following Colonial District Scouters for taking time out of their busy schedules to complete SMF:
Howard W. Anderson, Troop 1509

Judith M. McCuistion, Troop 993

Dave Neily, Troop 654

J. Martin Ried, Troop 1076

Alan W.Stanton, Troop 993

Terri L. Collins, Troop 1509

Michael Hadeed, Troop 1507

Sharon C. Henry, Troop 993

Karen L. Jones, Troop 131

Larry D. Meyers, Troop 113

Joan M Bower, Troop 1076

Jeff Fox, Troop 993

Robert H. Magill, Troop 1509

Michael D. Medlock, Troop 1102

Sydney Pope, Troop 1509

James D. Owens, Troop 1150 [Partial]
Sue Crane, the Course Director for the Fall SMF thanks everyone who worked on staff. Team work and flexibility to fill in where needed made the course a success. Way to go Colonial District!
The list of leaders who have recently completed Cub Scout Leader Training was not available at the time of publication. We hope to include that list in the next edition. Congratulations to all Cub Scout Leaders who attended training.
SPECIAL EVENTS
SCOUTING FOR FOOD
Attention Colonial District Scouters:
1998 Scouting for Food Update!
On Saturday, November 14, your scouts will be picking up bags (filled with food, we hope). Your unit will then collect the bags at your chartered organization, and bring them to one of 5 area food banks in the Colonial District.
ALIVE

First Christian Church

2723 King Street

Alexandria, VA

United Community Ministries

c/o Penn Daw Fire Station

6624 Hulvey Terrace

(across from Beacon Mall on Richmond Hwy)

Alexandria, VA

Carpenters Shelter

802 North Henry Street

Alexandria, VA

Koinonia

c/o Franconia Methodist Church

6037 Franconia Road

Springfield, VA

Lorton Community Action Center

9518 Richmond Highway

Lorton, VA
We also realize that some units intend to deliver their collections to food banks other than the ones we have selected as the major dropoff points on November 14. This is fine--we have absolutely no problem with your unit doing this. All we ask is that you inform us of how many pounds of food you collected, and where you delivered it, so we can collect accurate information on the success of the drive this year. Your help on this is

greatly appreciated!

The Colonial Chapter of the Order of the Arrow is going to be staffing the 5 collection sites we have arranged. If you have Arrowmen who want to contribute some of their time to helping out on Saturday, November 14 at one of the collection sites, please let me know and I'll tell you who to call to arrange this.

Feel free to contact me at 703/836-2841 (evenings) or via e-mail at

pfarnham@asbmb.faseb.org. Lets all work together to make this one of the best Scouting for Food collection drives ever!

Pete Farnham

Colonial District Scouting for Food Coordinator

MERIT BADGE JAMBOREE

Plans are being firmed up for the District's first Merit Badge Jamboree. It will be held at Hayfield High School on Saturday, 09 January 1999 from 0830 until 4:00 p.m.

Sign up packages will be available at the November Round Table. Scoutmasters are to make sure that they pick up their packages and distribute the registration forms to their Troops. The Scoutmasters will also be responsible for collecting the registration fee (check made out to NCAC), the registration form, and checking the forms/merit badge selections for completeness and concurrence. The completed registration forms and checks should be brought to the December Round Table and turned to Lucy Mitchell. If necessary, the forms and checks can be mailed to Lucy Mitchell, 8311 Graceway Drive, Lorton, VA 22079 - 703-550-7602.

We have an impressive list of merit badges that we are planning on offering if there is sufficient interest.
American Heritage

Archeology

Chemistry

Cinematography

Citizenship in Com.

Citizenship in Nat.

Citizenship in World

Collections

Crime Prevention

Cycling

Electricity

Electronics

Engineering

Finger Printing

Fire Safety

Genealogy

Indian Lore

Law

Medicine

Metalwork

Model Design & Bldg.

Music

Photography

Public Speaking

Radio

Railroading

Skiing

Space Exploration

Stamp Collecting

Surveying

Textile

Traffic Safety

Truck Transportation

Vet Medicine

Weather
If there are still some Merit Badge Counselors or anyone else out there (Scout, parent, grandparent) who would like to help out with any of these Merit Badges or with the Jamboree in general, we will welcome you with very open arms. Thank you
Lucy Mitchell 703-550-7602
lmmitchl@erols.com
Dave Stewart 703-461-7233
dstew76798@aol.com

Souvenir video available:
The legend lives on! No, not the Titanic (this time). The Last Salute! G.W.'s final hurrah. Remember the moving slide program and video presentations, filled with memories depicting the history of the George Washington District, a now bygone era? Now those memories can be yours! Through the efforts of Mr. Don Palomaki, amateur videograper extrordinaire, a videocassette has been prepared which includes both
programs. For ten dollars, you too can own this small piece of history. Mr. John Rephlo will be handling the sales. Call 451-9473 to order your copy today!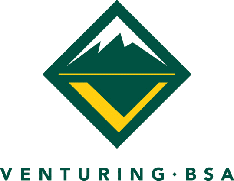 VENTURE VIGNETTES
Health and Safety Training Course
A new Health and Safety Course (see Scouting magazine, September 1998, p.10) has recently been released by National BSA. This 90-minute course is intended for unit leaders and district and council staff and focuses on safety at the unit level where the majority of the serious injuries and fatal accidents occur. The course features a 10-minute video and reviews guidelines outlined in current BSA health and safety documents including "Guide To Safe Scouting", "Sweet 16 of BSA Safety", Safe Swim Defense", "Safety Afloat", "BSA Bike Safety" and "Climb On Safely". Participants completing the course sign and receive a Health and Safety Commitment Card. Unit leaders will be urged to repeat this training once a year.
Outdoor Leadership and Wilderness Risk Management Seminar
Much has been written over the years about Wilderness Survival, First Aid, and outdoor skills. Comparatively little has been written about Planning and Organization, Outdoor Safety Management, Group Dynamics, Decision Making, and Effective Outdoor Leadership. This seminar will introduce concepts and principles that assist individuals in planning, preparing, and conducting outdoor trips and events. It will introduce participants to preventative search and rescue, time control plans, confrontation and intervention, and setting people up for success. The seminar will be held at REI Baileys Crossroads on November 14 from 10:30 AM to 4:30 PM. Cost is $60 which includes course materials and a copy of Outdoor Leadership by John Graham. To register, call REI at (703) 379-9400.
Wilderness First Aid
Christopher Tate, an experienced Sierra Club hike leader will be offering a 16-hour Wilderness First Aid courses on December 5-6, 1998. Unlike the standard first aid courses, WFA provides teaches outdoor leaders how to provide primary care in bad weather with non-standard equipment and coping with long term care and evacuation requirements that are often more dangerous than the initial injury. For those leaders going to Philmont this summer, this course is a must. For further information, call Christopher Tate, (703) 836-8905 or visit the WFA website at http://wfa.net.
Venture/Varsity/Venturing (V3) Roundtable
Come join other adult leaders who work with older youth to hear about exciting high adventure program ideas that work and are affordable. Each month we will bring in experts from the scouting districts throughout Northern Virginia as well as outside consultants from the outdoor recreation industry. The roundtable meets the second Tuesday of each month at Annandale High School at 8 PM.
Venturing
If any districts or units are interested in learning more about BSA's newest program development program for older youth, please contact Cooper Wright. We have formed a Venturing Crew with the older scouts from our troop and are up and running. Venturing offers new challenges and new awards-Bronze, Gold, Silver and Ranger awards.
Venture Leader Training
Are you looking to start a Venture Crew in your troop? Have your Venture activities been less than adventurous? Or perhaps you are going on an extended high adventure trek this summer and you are looking for training that stresses low impact, no trace camping skills. Then the Venture Leader Training Course is for you. This course has been designed to provide you with the tools that you will need to work with your older scouts to plan a challenging and safe outdoor program. Course dates are April 8, April 15 and April 24-25, 1999. For more information, call Phil Sternberg, Course Director, (703) 960-0205.
Philmont Advisor's Guide
Developed to assist adults in training their crews to attend Philmont, the Philmont Advisor's Guide provides information for anyone planning an extended high adventure trek. Proceeds from the sale of the Guide support Venturing Crew 1519. For your copy, please call Cooper Wright.
Cooper Wright
Northern Virginia Venture Scout Coordinator
Colonial District Venturing Coordinator
(703) 971-0044
EXPLORER POSTS AND VENTURE CREWS
Colonial District Scouters: If you have Scouts in your units who are at least 14 years of age, they are invited to join an Explorer Post or Venturing Crew. It is important for older Scouts to accomplish their leadership responsibilities in their troops AND to have opportunities for advanced training in Exploring and Venturing programs. For this reason, a Scout may continue his registration in his Troop and register in a Post or Crew.
Exploring and Venturing mean ADVENTURE. Thousands of teenagers throughout America are already experiencing this adventure. What About Your Scouts? Several opportunities are now available and your Scouts should be encouraged to take advantage of them. Just call or email the adult advisor at the for any of the units listed on the next page and let them know of your interest.
Aviation Alexandria
Gary Gomez
gomez-gary@bah.com
736-0713
Environment Alexandria
Laura Bridgewater
lbridgewater@wef.org
684-2400
Scuba Diving Alexandria
Jim Poole
jim_poole@nps.gov
799-7046
Sea Exploring Alexandria
Davis Jones
jones.davis@epa.gov
979-6578
Computers Springfield
Kim Hannemann
khannemann@worldbank.org
569-9234
Radio/ Communications Alexandria
Demi Pulas
820-2534
Backpacking/ Rock Climbing Springfield
Linda Ownby
ownbyfam@hotmail.com
451-2842
Backpacking Geo.Mason Univ.
Marilynn Borokowski
marilynnb@juno.com
352-7236
High Adventure Mt. Vernon
Tom Earley
tearley@promarinternational.com
780-8476
Safe Rides Alexandria
Donald Sharland
donalds007@aol.com
751-7034
High Adventure Springfield
Marshall Nolan
451-2476
THE COOK POT

Devil's Tooth Cheesecake

Recipe from ASM George Schmit, Cazenovia, NY

Crust:

1/2 cube melted butter, 1 pkg chocolate cookie wafers (Nabisco), crushed. Mix butter and crumbs and press into a 10-inch Dutch Oven, going up the sides at least 1-inch.

Filling: 2 pkgs 8-oz cream cheese, 1 cup sugar, 1 16-oz tub ricotta, 6 eggs, 1/2 cup sour cream, 1.5 tsp almond flavoring, 1.5 tsp vanilla, 12 oz Nestles chocolate chips, 1/4 cup butter, 1/2 cup whipping cream.

Mix first five ingredients (cream cheese, sugar, ricotta, eggs, sour cream) until smooth. Melt chips, butter and whipping cream over low heat until smooth. Add almond flavoring. Pour 1/3 of white mixture into chocolate mixture and mix well. Pour this into crust. Add vanilla to remaining white mixture and carefully pour this over the chocolate layer already in the Dutch Oven.

This is very dense and takes about 1.25 hours to bake, so be patient. It is done when the top cracks and is firm. This dessert is great warm and topped with fresh strawberries, but to true chocoholics, it becomes the ultimate after cooling all night in the cold mountain air and enjoyed with a cup of morning coffee.

Pita Pocket Breakfast

1 lb sausage (pork, turkey or ground beef)

1 medium onion, minced 1 clove garlic, minced

1 bell pepper, diced 12 eggs, beaten

1 jar salsa 6 Pita breads, medium

Pre-heat Dutch Oven (@12 coals on the bottom). Brown sausage drain fat, saving 2 TBS. Stir in onion, garlic, pepper, sautee with sausage. Add eggs, sausage fat and cook together until eggs are scrambled. Spoon into Pita Pockets top with salsa to taste. (Hints: Brown sausage and sautee garlic onions and peppers in advance, refrigerate or freeze in ziploc bags. Add 2 TBS of Olive Oil when cooking in camp in lieu of sausage fat. This will save time and reduce the sausage fat that will need to dispose of).

Monkey Bread

Take 3 cans of biscuits, quarter each biscuit. Roll each piece in cinnamon/sugar mix. Put into bundt pan. Make a brown sugar mix of 1/2 cup brown sugar and a stick of butter. If mix is too runny add more brown sugar. (I'm not for sure on the amount of brown sugar but 1/2 cup more or less). I also add some cinnamon or nutmeg to the brown sugar mix. Pour mix over top of pieces in pan. Cook inside dutch oven for approx. 20-30 min. Depending on how hot your coals are. Basically cook until biscuits are done.

Mountain Man Breakfast for 6

Ingredients for ~6 people

:

1/2 lb bacon (or pre-cooked sausage)

1 medium onion

2lb bag of hash brown potatoes

1/2 pound of grated cheddar

1 doz eggs

small jar of salsa (optional)

The following requires 6-9 bottom coals and 12 -15 top coals:

Pre-heat 12" Dutch Oven (DO)

Slice bacon and onion into small pieces and brown in the bottom of the DO until onions are clear.

Stir in the hash brown potatoes and cover; remove cover and stir occasionally to brown and heat potatoes (15-20 minutes)

Scramble the eggs in a seperate container and pour the mixture over the hash browns. Cover and cook until eggs start to set.(10 - 15 minutes)

Sprinkle grated cheese over egg mixture, cover and continue heating until eggs are completely set and cheese is melted.

Optional: cover cheese/egg mixture with a small jar (~ 1 cup) of SALSA. Cover and cook for an additional 3-5 minutes.

Slice and serve like quiche. Cooking times will vary with the weather, but its almost impossible to screw up.

Camp Breakfast

Line a 12" Dutch Oven with heavy-duty foil. (Optional, but recommended.)

Lightly grease the foil with butter.

Break up about 8 slices of sandwich bread into the oven.

Crumble 2 pounds cooked sausage meat over bread.

Cover with 16 oz. grated cheddar cheese.

In a separate bowl, mix 12 eggs (lightly beaten), 1qt. milk, 1 1/2 tsp. dry mustard, and 1 tsp. salt (to taste).

Pour the egg mixture over the layered bread/sausage/cheese in the oven, cover, and bake for 35 - 40 minutes, checking occasionally.

The cheese rises to the top, melting into a golden brown crust over a fluffy layer of eggs, making a super filling camp breakfast for a crowd!

Cut-up link sausage may be substituted for the bulk sausage meat. Either way, I usually pre-cook and package the sausage in a zip-lock bag, leaving the grease at home and making for a truly quick, easy, and filling breakfast. Quantities can be scaled up or down, varying cooking time accordingly. If you're careful to seal the foil when lining the oven, there is absolutely no cleanup. A word of caution: this is a very filling meal, and is not recommended for coronary patients or anyone about to embark on a 10 mile hike... (Author of this recipe unknown)

SCOUT LEADER'S MINUTES

Puppies For Sale

A store owner was tacking a sign above his door that read, "Puppies For Sale. Signs like that have a way of attracting small children, and sure enough, a little boy appeared under the store owner's sign.

"How much are you going to sell the puppies for?" he asked.

The store owner replied, "Anywhere from $30 to $50."

The little boy reached in his pocket and pulled out some change. "I have $2.37," he said. "Can I please look at them?"

The store owner smiled and whistled and out of the kennel came Lady, who ran down the aisle of his store followed by five teeny, tiny balls of fur.

One puppy was lagging considerably behind. Immediately the little boy singled out the lagging, limping puppy and said, "What's wrong with him?"

The store owner explained that the veterinarian had examined the little puppy and had discovered it didn't have a hip socket. It would always limp-would always be lame.

The little boy became excited. "That is the puppy that I want to buy."

The store owner said, "No, you don't want to buy that little dog. If you really want him, I'll just give him to you."

The little boy got quite upset. He looked straight into the store owner's eyes, pointing his finger, and said, "I don't want you to give him to me. That little dog is worth every bit as much as all the other dogs and I'll pay full price. In fact, I'll give you $2.37 now, and 50 cents a month until I have him paid for."

The store owner countered, "You really don't want to buy this little dog. He is never going to be able to run and jump and play with you like the other puppies."

To his surprise, the little boy reached down and rolled up his pant leg to reveal a badly twisted, crippled left leg supported by a big metal brace. He looked up at the store owner and softly replied, "Well, I don't run so well myself, and he'll need someone who understands!"

Redwoods

I don't know how many of you have seen redwood trees but I'm sure you've all seen pictures of them. They average over 200 feet tall and can grow to well over 300 feet. They can be so big around the base that sometimes tunnels are carved right through them so people can drive their cars through.

You'd think that a tree that large would have to have deep roots to hold them upright and keep them from falling over. But that's not so. Their root systems are extremely shallow and it wouldn't take much to knock them down.

So what keeps them standing upright? Well, there's something else about the redwood trees--you never see just one. There's always a group of them: a redwood grove. The roots that spread out from each tree intertwine with the roots from all the others in the grove. So these huge trees hold each other up. One, or two, or three alone couldn't do it; it takes all of them

together.

You know, a Scout Troop is sort of like the redwoods. A couple of us, or even a whole Patrol wouldn't be as good of a Troop. It takes all of us working together to do it; helping, and encouraging, and supporting each

other.

Helen Garamone

Vice Chairman, Administration

Colonial District, NCAC, BSA

9009 Stratford Lane

Alexandria, VA 22308-2743