COLONIAL DISTRICT CRIER
Volume 1, Issue #4 ONLINE EDITION October 1998




COLONIAL DISTRICT LEADERSHIP

District Executive:
Paul Kosmicki (H) 703-370-2537


kosmicki@juno.com (W) 301-214-9122

District Commissioner:
Mike Porter (H) 703-425-8489
porter@iname.com (W) 703-751-3700

District Chairman:
Pete Straub (H) 703-370-5661
(W) 703-820-3600
(Fax) 703-820-8602

Vice Chair (Administration):
Helen Garamone (H) 703-360-5692
(W) 703-325-9762

Vice Chair (Finance)
Pat Tokarz (W) 703-379-8879

Vice Chair (Membership):
Jim Poole (H) 703-799-7046
Jim_Poole@nps.gov (W) 202-565-1174

Vice Chair (Program):
Mike Crane (H) 703-660-6148
Cranem@af.pentagon.mil (W) 703-695-2251

__________________________________________

SERVING YOU ELECTRONICALLY!

Colonial District now has a home on the Internet's World Wide Web. Each month we will post this newsletter to the web. Our web pages are at:

http://members.tripod.com/colonialdistrict/

We are have an e-mail list to distribute information faster. If you would like to be on the e-mail list, please send an e-mail to

list-requests@dynapolis.com without a subject line and only the words

"subscribe CDnetScouts Your Name"

in the body of the message (do not include the quotes). We will not add anyone to the e-mail list without their request.

ABOUT THIS NEWSLETTER

The Colonial District Crier is published monthly. Contributions must be submitted no later than 9 p.m. on the Friday preceding monthly roundtables to our editor, Mike Bowman. You may submit your articles in Word, Rich Text Format, or Text on floppy disk or via e-mail to

mfbowman@usscouts.org or you may deliver paper copies to 5832 Valley View Drive (Franconia).

MARK YOUR CALENDAR!

Click here to consult our online calendar for dates and events.


NOTES FROM THE COMMISSIONER MEETING

Job One: The Commissioner's job is to get information out to units in order for units to offer the best program. To get that information out to our units, we need all of the Unit Commissioners to attend Commissioner meetings. The next Commissioner Meeting will be on Thursday, October 12 at 7:30 p.m. at First Christian Church of Alexandria, 2723 King St., northwest of the Masonic Memorial. If you are unable to attend the meeting, let your ADC know. Questions? Call Mike Porter (H) 425-8489 (W) 751-3700 or e-mail porter@iname.com or Sue Crane at 660-6148 or e-mail

ACC77@aol.com.
---

THE DISTRICT COMMITTEE AT WORK FOR YOU
PROGRAM NOTES
COLONIAL DISTRICT CAMPOREE
SEE YOU THERE
The first Colonial District Camporee will be Oct. 16-18, 1998 at Mountain View Campground at Silver Lake in Haymarket, Va.
You have a camporee registration packet. Please return it as quickly as you can.
The Webelos program will concentrate on activity pins and games. Fifth Grade Webelos, of course, will camp with troops. Fourth Grade Webelos will participate as day trippers.
I still need volunteers to handle many aspects of the camporee. If you can serve, please call Jim Garamone at 360-5692 jagaram@hq.afis.osd.mil.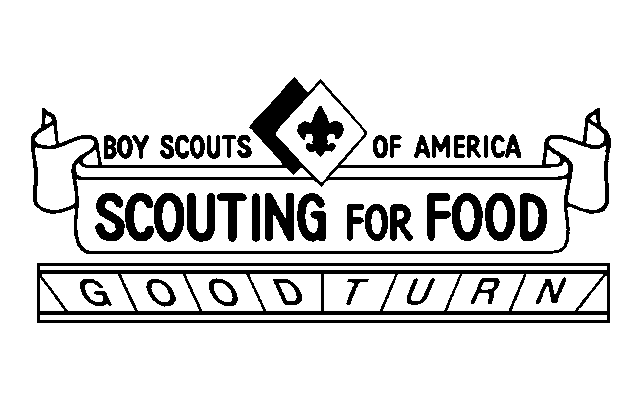 Attention Colonial District Scouters:
1998 Scouting for Food Update!
Your Scouting For Food (S4F) Committee has been hard at work since the September Roundtable making arrangements and working out details on the Colonial District's inaugural district-wide service project--the annual food drive known as Scouting for Food. S4F vets from previous years in the George Washington District won't find too many changes this year.
To recap how it works for our new colleagues--your scouts will be distributing bags to every home in their neighborhoods on Saturday, November 7. Then, on Saturday, November 14, your scouts will return to the
same neighborhoods and pick up bags (filled with food, we hope) from the same homes. Your unit will then collect the bags at your chartered organization, and bring them to one of 5 area food banks in the Colonial District.
Several tips to boost donations:
Do some advance publicity for the event. This might include making announcements during church services (or putting an announcement in the church bulletin); talking to neighborhood correspondents for local papers (neighborhood weeklies, etc.); getting the project mentioned in civic association newsletters; posting announcements on bulletin boards in public buildings such as rec or community centers and grocery stores; and of course, word of mouth.
On distribution day, November 7, enclose a flyer in each bag explaining the project (a flyer which you can copy or modify as you like will be in your RT folders on October 14--or you can make one up yourself). Have your scouts work in pairs, and don't just leave the bags on door knobs. Instead, knock on each door when you distribute bags (scouts should not go into the houses, however). These techniques have proven to be effective in increasing total return.
Then, on pickup day, knock on doors where a bag is not hung outside. If the person says he has lost the bag, have some extras so you can give him one on the spot!
Of course, be aware of what time it is. Someone's not going to appreciate being awakened at 7:00 a.m. on a Saturday. It would be best to wait until 9:00 a.m. to do any door-knocking. Also, look for signals that no one's up yet--for example, is the Saturday newspaper still laying on the doorstep?
Bags will be available at Colonial District Roundtable on October 14, being held at Aldersgate Methodist Church at the corner of Collingwood and Ft. Hunt Roads, about five miles south of Alexandria.
IT IS VERY IMPORTANT THAT YOUR UNIT HAVE A REPRESENTATIVE PRESENT AT THAT ROUNDTABLE.
Signups will be taken, of course, and we will work out boundaries with you on the area your unit will collect from. You will also be picking up your bags there; we have budgeted approximately 25 bags per scout. In general, your unit will work the same area as in previous years (keeping in mind that we are encouraging all units to participate this year and so boundaries might change a little bit in some cases).
Here are the locations where you can drop food off once your unit has finished collecting it. All have been confirmed, and are most eager to receive your donations.
ALIVE

First Christian Church

2723 King Street

Alexandria, VA

United Community Ministries

c/o Penn Daw Fire Station

6624 Hulvey Terrace

(across from Beacon Mall on Richmond Hwy)

Alexandria, VA

Carpenters Shelter

802 North Henry Street

Alexandria, VA

Koinonia

c/o Franconia Methodist Church

6037 Franconia Road

Springfield, VA

Lorton Community Action Center

9518 Richmond Highway

Lorton, VA
District staff will be on site at each of the above locations to assist you in unloading, tallying, and putting away the food you collect.
To save time and effort and in keeping with Council preferences, we have arranged these locations for drop-off since they are actual food banks, as opposed to tractor-trailer combos sitting in grocery store parking lots!
A member of the Colonial District S4F team will be in touch with your unit leader or committee chair by phone between now and the October 14 Roundtable to firm up your unit's participation. Alternatively, you can call me at the number listed below. Leave a message if I'm not in. You can also call Bill Stewart (703/642-8942) or Demi Pulas (703/820-2534).
Let's make this one of the best S4F projects ever in Northern Virginia, and we need your unit's participation to make this happen!
Yours in Scouting,
Peter Farnham
Colonial District S4F Coordinator
703/836-2841
pfarnham@capaccess.org
EAGLE BOARD CONTACT INFO
The Chair of the Colonial District Eagle Board is John Tillery, who can be contacted at 971-8367 or jttillery@aol.com. Boy Scouts looking to advance from Life to Eagle (and the troop leaders working with them) should contact John to have Eagle leadership/service project plans approved prior to undertaking the project. They should also contact John to have an Eagle Board member assigned to serve as a member of the Board of Review once all other Eagle requirements have been met.
A guide to procedures that should be followed in completing requirements for passage from Life to Eagle as well as templates with forms that can be used to document that progress soon will be completed and made available on CD and on the Colonial District Web site.
SCOUTING IS OUTING BUNCH
Somebody said it couldn't be done,
But he with a chuckle replied
That maybe it couldn't, but he would be one
Who wouldn't say so till he tried.
EDGAR A. GUEST
Have you had an opportunity to attend any of the SECRET meetings? I'm not talking about the OA folks, or the Tribes of Mik O Say or any other bunch like that. I'm talking about the Council High Adventure Committee, or the Council Training Committee, or maybe the Council Camping committee. These groups, and more, meet almost every month to discuss how "we" can make Scouting better. These groups are really organizations of leeches that live off your ideas. For example - someone came up with an idea that teachers and students from Virginia Military Institute could help teach merit badge classes at Goshen. And guess what? VMI personnel helped teach during the Science and Energy week at Goshen. VDOT also sent instructors. Because somebody had an idea. What have you been doing with all your good ideas? I wish you'd pass them on to one of the Scouting Is Outing Bunch! (703-440-8226). Or catch Craig, Craig II, Mary, Linda, Bill, or little max, at Roundtable. Send us email (goheen@juno.com), write us letters, yell real loud, because we want to try and change things. For those Boy Scout Goshen veterans - Site 6 problem will be resolved this fall and the problem won't happen again.
It is October, and in your promotion of Outing in Scouting, your unit should be on the verge of picking the location of next summer's long term camp. Of course I'd be slacking if I didn't recommend Goshen. Your unit should also be making reservations this month, planning unit fund raising (popcorn? - don't forget those unit fund raising permits), letting parents know where you're going, getting parents to plan their schedule if you need them to go along, and so on. Troops should be getting scheduled for OA elections, and this is a perfect time to have the OA come in, do elections, and show Goshen/Lenhoksin videos. Packs can also ask for the OA's WEBELOS video. The OA's Colonial Chapter Chief is Phil Caridi - 703-360-9206.
This next summer Goshen will again offer "provisional" programs. These are weeks where a Boy Scout can go by himself and attend special programs for advancement/merit badges, with other individual scouts. Good ideas bring great programs - if you've got questions, you should know who to call.
Right now we need your ideas on what we need to be doing with Cub Scout Day Camp. Mary and Linda are going to be asking you this month. Do you want to help?
Do you know what the Philmont Scout Ranch is? Do you have a desire to go there, but don't want to spend your time in the backcountry backpacking? There are some really outstanding courses at Philmont, for leaders/committee members. There are opportunities for you, your spouse, and your kids to attend classes at the Philmont Training Center. My wife and I went, we took our son and sent our son on a 5 day backcountry trip. We won't tell you more, unless you ask. Ask Dominick Caridi 703-360-9206.
Mike Crane
Vice Chairman - Program
703-660-6148
cranem@af.pentagon.mil
Program Launch
Popcorn 1998
The popcorn roll-out for the 1998 sale is here!
Your unit can earn BIG DOLLARS! Many of our packs and troops use this one fund-raiser to support them for a full year.
It's a very simple process and requires., no front end money from your unit. You order the product thru the council, you sell the product and then you pay. Some units have made in excess $5,000 profit with no risk.
o Help your unit with its finances.

o Help the youth of the council get better programs. Help gain Scouting exposure.
Now! What is your first step? Assign a Unit Popcorn Coordinator to attend your district's popcorn briefing and to coordinate your unit's sale.
Sign-up right away and receive and an instance $10.00 Scout buck!
The remaining Cardinal Popcorn dates for this fall's campaign are:
October 27 Place your second order
November 7 Pick up your second order
November 20 Deadline for all returns (Returns
must be in full unopened cases.)
November 30 Final Popcorn order
December 5 Pick-up final order
December 15 Deadline for prize orders to be
received by Christmas
December 31 All accounts must be paid
January 15 Deadline for prize orders and
Scout bucks
Get on board NOW, earn outstanding commissions above all and help Scouting program.
This is the only fully approved fund-raiser for our council. The youth are authorized to wear their uniforms while selling.
COLONIAL DISTRICT TRAINING

TIGER CUBS

Calling All Tiger Coaches:

Coaches, if you didn't make it to the September training, you can get trained on October 24 ($6 for Basic Training, $3 for Tiger Book). If you are planning a Tiger Fun Day let us know your plans and maybe several Packs' Tiger Dens could get together with you at the same time. If you invite Packs from three or four close locations these little fun days could be happening at different times all year all over the District. What a great way to get to know other Tiger Cubs and their partners. If you are a coach willing to try this but want a few suggestions, call me. If you do one of these fun days be sure to write it up for the Colonial District Crier (and send photos to the newspapers too). If you have questions about Tigers you may call Mary Elizabeth Castles, District Tiger Cub Trainer at 765-0855.

CUB SCOUT LEADER BASIC TRAINING

Once again our fellow Scouters in the Old Dominion district has graciously offered an invitation to attend their Cub Scout Leader Basic Training.

All Colonial District Scouters seeking to participate in Cub Scout Leader Basic Training should be aware that this will be the ONLY opportunity in October. The Colonial District will not be offering this course in October.

If you would like to be part of the Colonial District Cub Training Team, you should consider attending this course as a Train-the-Trainer opportunity.

Date: October 24, 1998

Location: St. John"s UMC, 5312 Backlick Rd.

Registration: 8:00 AM

Training: 8:30 AM, ends approximately 3:00

PM Meals: Bring a bag lunch

Uniform: Wear it if you have one

Cost: $6.00

Contact: Call Kevin O'Shea 644-4852
[Tell him you are from

Colonial District]
Thanks again to Jon Baake and his crew over at Old Dominion -- a Scout is helpful!
MERIT BADGE JAMBOREE
When: 9 January 1999
Where: Hayfield High School
The Colonial District needs YOU to volunteer to help coordinate the Jamboree and/or be a counselor for your favorite Merit Badge.
The goal of this Jamboree is to offer and expose the Scouts to the other Merit Badges that are available. With pre-work and, if necessary, post work, these badges can be earned as a result of this Jamboree.
The next coordination meeting will be held on Thursday, 22 October 98, 8:00-9:30 p.m. at Hayfield High School. If you would like to help in any way with the Jamboree, please come to this meeting, or contact one of the following:
Lucy Mitchell 703-550-7602
lmmitchl@erols.com
Dave Stewart 703-461-7233
dstew76798@aol.com
Model Railroading and HAM Radio counselors have already signed up. Who will be next? Below is a list of merit badges that we are considering for this Jamboree:
American Culture

American Heritage

Archeology

Architecture

Art

Athletics

Atomic Energy

Auto Mechanics

Aviation

Bugling

Chemistry

Cinematography

Citizenship in Com.

Citizenship in Nat.

Citizenship in World

Coin Collecting

Collections

Computers

Crime Prevention

Dentistry

Drafting

Electricity

Electronics

Energy

Engineering

Entrepreneurship

Finger Printing

Fire Safety

Genealogy

Geology

Golf

Graphic Arts

Home Repairs

Indian Lore

Law

Medicine

Metalwork

Model Design & Bldg.

Music

Painting

Photography

Plumbing

Pottery

Public Health

Public Speaking

Pulp & Paper

Radio

Railroading

Salesmanship

Skiing

Space Exploration

Stamp Collecting

Surveying

Textile

Traffic Safety

Truck Transportation

Vet Medicine

Weather
We need YOUR help to make this a success

.

JUNIOR LEADER TRAINING WORKSHOP

Many of our Scouts know that practice doesn't guarantee perfection, but it sure helps you operate a lot more effectively. Troop leaders can help their current and future Scout leaders to lead more effectively by encouraging them to practice their leadership skills in the Colonial District's Fall Junior Leader Training Workshop, which will be a program activity at the Colonial District Fall Camporee on Saturday, October 17.

The JLTW will provide up to 40 pre-registered Scouts with an opportunity to build on their experience in troop-level Junior Leader Training. (Participants should already have had troop-level leadership training and hold First Class or higher rank.) Special emphasis will be on helping Scouts learn how to motive patrols, crews, or troops to work together more effectively with emphasis on shared leadership, planning, communications, and evaluation. Participants will learn by doing, as they help provisional patrols meet a set of challenges while they develop and hone their individual skills. To enroll Scouts in the JLTW, watch for special registration information in the camporee registration packages.

Tom Baerwald at 703-765-3128 (home phone); 703-306-1502 (NSF phone); 202-633-9866 (Smithsonian phone); baerwald-va@msn.com (home e-mail); or tbaerwal@nsf.gov (NSF e-mail).
Dominick Caridi

Training Chairman
DCARIDI@email.usps.gov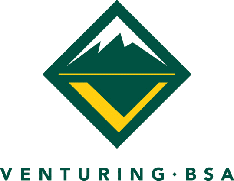 VENTURE VIGNETTES
Risk Management
Did you ever notice that BSA'a high adventure safety skills emphasizes what to do after an emergency situation presents itself? Take a look. Typically, in order of priority, we train scouts (and adults) wilderness survival, first aid, outdoor skills, safety management, and accident prevention. Why not shift that focus to emphasize risk management and accident prevention first, then worry about outdoor skills, first aid and wilderness survival.
A number of BSA publications address safety as it relates to high adventure, but there is no formal risk management program. The Guide to Safe Scouting is a good place to start for rules concerning outdoor activities, but in the area of backcountry travel, it only states that ìtrail safety is a matter of common sense". The Safe Swim Defense and Safety Afloat programs were established as a result of water related incidents, and the recent Climb On Safely program was introduced to reduce risks associated with climbing activities. Despite these rules and programs, accidents still occur in the backcountry every year involving Boy Scout units that result in death or serious injury. Tour permits may even give adult planners a false sense of security since they require only enough planning to get the unit to trail head and no further. What is needed is a comprehensive Safety Afoot program that requires a risk management plan to be developed prior to all high adventure activities.
The development of a risk management plan causes leaders to be attentive to all potential hazards, which could occur during a high adventure trek. The elimination of all risks is not the point of a risk management plan. The plan provides a means of conscientious review of every aspect of the proposed trek, and requires identification of sources of help if accidents or illnesses happen. The risk management plan shown below was taken from Leadership and Administration of Outdoor Pursuits, by Ford and Blanchard. A more detailed plan is contained in the book.
Activity
Date and Time
Trek Goals and Objectives
Location
Participants

Leaders
Equipment
Emergency Phone Numbers
Evacuation Plan
Thorough planning before departure on any high adventure activity will greatly lessen the chance of accidents. Remember, an injury that does not occur needs no treatment, an emergency that does not happen requires no response, and an illness that does not develop demands no remedy. To learn more about this subject, why not attend an Outdoor Leadership and Wilderness Risk Management Seminar on Saturday, November 14, at REI Bailey's Crossroads store, from 10:30 AM to 4:30 PM. Cost of the seminar in $60.00. To register, call REI Customer Service at (703) 971-0044.

Venture Hike-o-ree

There are a limited number of slots open for the November 6-8, 1998 Venture Hike-o-ree. For a registration form, please e-mail me at coopwright@aol.com. The shirts are awesome!

Venture/Varsity/Venturing (V3) Roundtable

Come and join other leaders working the older boy program in troops, teams, and crews. Each month, the V3 Roundtable will present new and exciting program ideas that work and can be easily be implemented in your unit. The V3 Roundtable will be held in conjunction with the Old Dominion Roundtable, each second Tuesday at the Annandale High School, starting at 8 pm. See you there!!!

A Leader's Role

A leader's role is to raise people's aspirations for what they will become and to release their energies so they will try to get there - David Gergan

Cooper Wright, Northern Virginia Venture Scout Coordinator, (703) 971-0044

EXPLORER POSTS AND VENTURE CREWS

Colonial District Scouters: If you have Scouts in your units who are at least 14 years of age, they are invited to join an Explorer Post or Venture Crew. It is important for older Scouts to accomplish their leadership responsibilities in their troops AND to have opportunities for advanced training in Exploring and Venturing programs. For this reason, a Scout may continue his registration in his Troop and register in a Post or Crew.

Exploring and Venturing mean ADVENTURE. Thousands of teenagers throughout America are already experiencing this adventure. What About Your Scouts?

Several opportunities are now available and your Scouts should be encouraged to take advantage of them. Just call or email the adult advisor at the for any of the units listed on the next page and let them know of your interest.

Aviation Alexandria

Gary Gomez

gomez-gary@bah.com

736-0713

Environment

Alexandria

Laura Bridgewater lbridgewater@wef.org

684-2400

Scuba Diving

Alexandria

Jim Poole jim_poole@nps.gov

799-7046

Sea Exploring

Alexandria

Davis Jones jones.davis@epa.gov

979-6578

Computers

Springfield

Kim Hannemann khannemann@worldbank.org

569-9234

Radio/ Communications

Alexandria

Demi Pulas

820-2534

Backpacking/ Rock Climbing

Springfield

Linda Ownby ownbyfam@hotmail.com

451-2842

Backpacking

Geo.Mason Univ.

Marilynn Borokowski marilynnb@juno.com

352-7236

High Adventure

Mt. Vernon

Tom Earley tearley@promarinternational.com

780-8476

Safe Rides

Alexandria

Donald Sharland donalds007@aol.com

751-7034

High Adventure

Springfield

Marshall Nolan

451-2476

Souvenir video available:
The legend lives on! No, not the Titanic (this time). The Last Salute! G.W.'s final hurrah. Remember the moving slide program and video presentations, filled with memories depicting the history of the George Washington District, a now bygone era? Now those memories can be yours! Through the efforts of Mr. Don Palomaki, amateur videograper extrordinaire, a videocassette has been prepared which includes both
programs. For ten dollars, you too can own this small piece of history. Mr. John Rephlo will be handling the sales. Call 451-9473 to order your copy today!
The Last You'll Ever Hear about the George Washington Chapter:
The George Washington Chapter of the Order of the Arrow performed its last function by conducting the Fall Ordeal at Camp Happyland September 25-27. New members were split immediately into their new Chapters for discussion of future events. Thirty-four Ordeal Candidates were inducted, and four members took their Brotherhood. A great deal of work was accomplished, and the camp had more than enough for us to do. The movie was "The Black Hole," which SOME of us thought to be pretty good, for a Star Wars-era movie.
On September 13, prior to the Ordeal, the Chapter held a successful final Chapter meeting, where future plans involving the three new Chapters were discussed.
The next event in which the OA will participate will be Scouting for Food on Saturday, November 14. Call a Chapter Chief (listed below) if you can help!
Congratulations to Mr. Mike Cavalero and Mr. John Leckner for being confirmed as the new Chapter Advisers for the Old Dominion and Colonial Chapters respectively! Confirmation is still pending for the Patriot Chapter. We suspect Mr. Phil Sternberg will be the confirmee.
As the one becomes the three, we now have almost triple the number of positions on the Executive Committees to fill. Now is a superb time to become an active OA participant by accepting one of the numerous leadership positions within the new chapters. Come on guys! Now is your chance to make a difference! Really! The new Chapter Chiefs are Philip Caridi, Colonial, at 360-9206; Nick Cavalero, Old Dominion, at 941-8949; and Mike Jones, Patriot, at 493-9128. Give them a call if you can give us a hand!
Even if you don't become a Executive Committee member, please remember- the OA is about service, and our need to provide it to our new districts and our communities has not lessened. Find someone you know who is active, and come out to some OA events with him. Even when it's hard work, you will have an enjoyable time. We guarantee it.
The G.W. Chapter has had a long and colorful history. It has been a pleasure serving our Lodge, our community, and, of course, the G.W. District, these past 17 years, and we hope that we have done some good along the way. (We think we have.) Those who have been a part of it have come away richer for the experience. The hardest part of breaking up is saying goodbye, or, at least, saying hello far less often, to friends from G.W. George wishes its offspring well, and knows that they will continue the fine tradition of service to their new districts. And with that- Farewell.
This is the GREAT GEORGE WASHINGTON CHAPTER signing off.........
Randy Falkofske
SCOUT LEADER'S MINUTES
To My Grown-Up Son
My hands were busy through the day
I didn't have much time to play
The little games you asked me to
I didn't have much time for you.
I'd wash your clothes, I'd sew and cook,
But when you'd bring your picture book
And ask me please to share your fun,
I'd say: "A little later, son."
I'd tuck you in all safe at night
And hear your prayers, turn out the light,
Then tiptoe softly to the door . . .
I wish I'd stayed a minute more.
For life is short, the years rush past . . .
A little boy grows up so fast.
No longer is he at your side,
His precious secrets to confide.
The picture books are put away,
There are no longer games to play,
No good-night kiss, no prayers to hear . . .
That all belongs to yesteryear.
My hands, once busy, now are still.
The days are long and hard to fill.
I wish I could go back and do
The little things you asked me to.
By Author Unknown
The Builder
An elderly carpenter was ready to retire. He told his employer-contractor of his plans to leave the house building business and live a more leisurely life with his wife enjoying his extended family. He would miss the paycheck, but he needed to retire. They could get by.
The contractor was sorry to see his good worker go and asked if he could build just one more house as a personal favor. The carpenter said yes, but in time it was easy to see that his heart was not in his work. He resorted to shoddy workmanship and used inferior materials. It was an unfortunate way to end his career.
When the carpenter finished his work and the builder came to inspect the house, the contractor handed the front-door key to the carpenter. "This is your house," he said, "my gift to you."
What a shock! What a shame! If he had only known he was building his own house, he would have done it all so differently. Now he had to live in the home he had built none too well.
So it is with us. We build our lives in a distracted way, reacting rather than acting, willing to put up less than the best. At important points we do not give the job our best effort. Then with a shock we look at the situation we have created and find that we are now living in the house we have built. If we had realized, we would have done it differently.
Think of yourself as the carpenter. Think about your house. Each day you hammer a nail, place a board, or erect a wall. Build wisely. It is the only life you will ever build. Even if you live it for only one day more, that day deserves to be lived graciously and with dignity. Knowing we are all given resources from God with which to work, we are still responsible for what we do with those resources . . . life becomes a "Do-it-yourself " project.
Who could say it more clearly? Your life today is the result of your attitudes and choices in the past. Your life tomorrow will be the result of your attitudes and the choices you make today.
~~author unknown~~
Helen Garamone
Vice Chairman, Administration
Colonial District, NCAC, BSA
9009 Stratford Lane
Alexandria, VA 22308-2743