COLONIAL DISTRICT CRIER
Volume 1, Issue #3 ONLINE EDITION September 1998




COLONIAL DISTRICT LEADERSHIP

District Executive:
Paul Kosmicki (H) 703-370-2537


kosmicki@juno.com (W) 301-214-9122

District Commissioner:
Mike Porter (H) 703-425-8489
porter@iname.com (W) 703-751-3700

District Chairman:
Pete Straub (H) 703-370-5661
(W) 703-820-3600
(Fax) 703-820-8602

Vice Chair (Administration):
Helen Garamone (H) 703-360-5692
(W) 703-325-9762

Vice Chair (Finance)
Pat Tokarz (W) 703-379-8879

Vice Chair (Membership):
Jim Poole (H) 703-799-7046
Jim_Poole@nps.gov (W) 202-565-1174

Vice Chair (Program):
Mike Crane (H) 703-660-6148
Cranem@af.pentagon.mil (W) 703-695-2251

__________________________________________

SERVING YOU ELECTRONICALLY!

Colonial District now has a home on the Internet's World Wide Web. Each month we will post this newsletter to the web. Our web pages are at:

http://members.tripod.com/colonialdistrict/

We are have an e-mail list to distribute information faster. If you would like to be on the e-mail list, please send an e-mail to

list-requests@dynapolis.com without a subject line and only the words

"subscribe CDnetScouts Your Name"

in the body of the message (do not include the quotes). We will not add anyone to the e-mail list without their request.

ABOUT THIS NEWSLETTER

The Colonial District Crier is published monthly. Contributions must be submitted no later than 9 p.m. on the Friday preceding monthly roundtables to our editor, Mike Bowman. You may submit your articles in Word, Rich Text Format, or Text on floppy disk or via e-mail to

mfbowman@usscouts.org or you may deliver paper copies to 5832 Valley View Drive (Franconia).

MARK YOUR CALENDAR!

Click here to consult our online calendar for dates and events.
NOTES FROM THE COMMISSIONER MEETING

Job One: The Commissioner's job is to get information out to units in order for units to offer the best program. To get that information out to our units, we need all of the Unit Commissioners to attend Commissioner meetings. The next Commissioner Meeting will be on Thursday, September 10th at 7:30 p.m. at First Christian Church of Alexandria, 2723 King St., northwest of the Masonic Memorial. If you are unable to attend the meeting, let your ADC know. Questions? Call Mike Porter (H) 425-8489 (W) 751-3700 or e-mail porter@iname.com or Sue Crane at 660-6148 or e-mail

ACC77@aol.com.

Keep Commitments:

Mike Porter pledged to record all commitments and decisions made during monthly commissioners meetings and to revisit them later to determine whether commitments had been fulfilled.

Urban Initiative:

Following on a discussion of how to advance Scouting among Hispanic youth in the district, Mike Porter committed to ask NCAC staffer Pete Alexander to come to one of the next commissioners meetings and talk about the council's new urban initiative.

Translation Project:

To help provide translations for Hispanic parents at appropriate JSN-related sessions in the coming weeks, Gary Lindner agreed to try to recruit some LDS young adults who have served as missionaries in Latin America.

Vacant UC Positions:

Mike Porter, Sue Crane and Paul Kosmicki are working on identifying candidates for vacant positions. Mike Porter asked each meeting attendee to pledge to recruit a person to serve as a UC prior to the next commissioners meeting.

Promote Scouting In the Community:

The utility of a general flyer highlighting Scouting opportunities within the Colonial District for families moving into the area was identified. Robin Bryant and Jeff Schweiger volunteered to work on the text for such a draft, and Gary Lindner agreed to see how it might be placed into the hands of Lee District realtors who include such documents in newcomers packs. All those working on this effort were asked to coordinate their efforts through Colonial District Vice Chair for Communications & Administration Helen Garamone.

Meeting Time Changed:

There was a consensus to move the standing time for the monthly commissioners meetings to the second Thursday of each month (or possibly the day immediately following the monthly roundtables) to minimize conflicts, thereby increasing the meeting attendance.

Training:

The goal of having 100% of Colonial District commissioners trained at appropriate levels was agreed to by consensus. Jeff Schweiger volunteered to track commissioner training. All participants were asked to undertake the on-line training at Mike Bowman's NetCommish Website at http://members.aol.com/netcommish/.

Support JSN:

All ADCs were asked to assist Colonial District Vice Chair for Membership Jim Poole in Join Scouting Night activities, including the second JSN pack leaders orientation on September 1.

New Cub Scout Roundtable Commissioner:

Linda Guidotti agreed to serve as interim Cub Scout Roundtable Commissioner, with other commissioners asked to help identify individuals who could serve on her staff (and possibly replace her in the coming months).

Service Award:

All present agreed that the NCAC Commissioners Service Award for Jim Bryant was a well-deserved honor and that Scouting in the Tallahassee area would benefit greatly when Jim and Robin relocate to the Florida capital.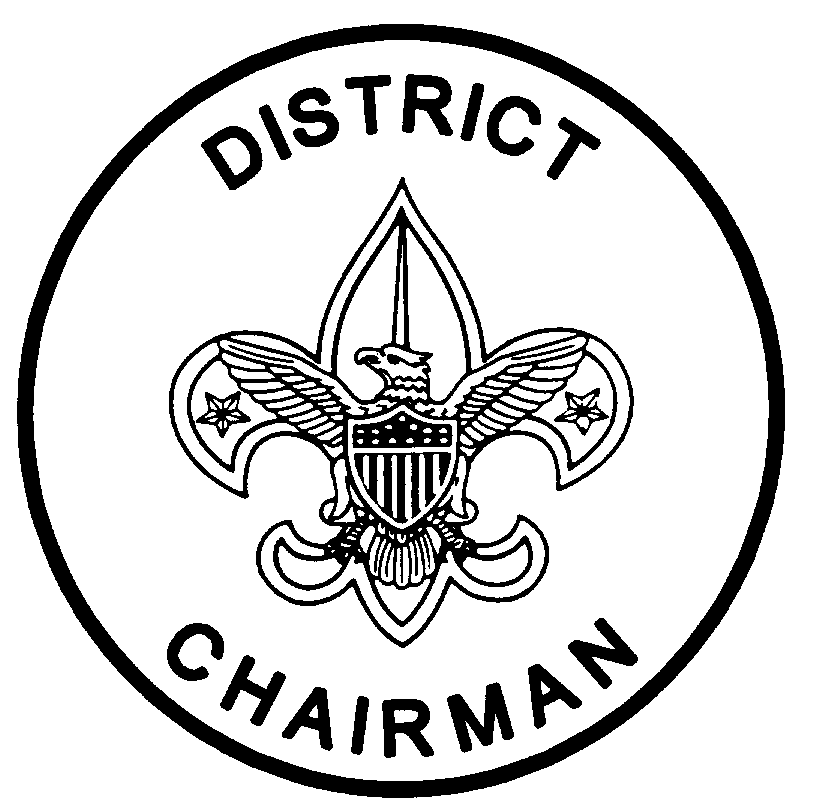 YOUR CHANCE TO COMMENT
COMMENTS SOUGHT REGARDING DRAFT COLONIAL
OBJECTIVES FOR 1998-99
As part of the overall National Capital Area Council's annual goal-setting and evaluation process, Colonial District leaders have been asked to identify district objectives that they believe can be attained during the
period from mid-1998 to mid-1999. These are the ten draft objectives that were identified at the August District Committee meeting and in subsequent communications with leaders. To qualify for a "Quality District" award, the district must achieve minimum standards in at least 6 of these objectives:
Enhance programming for Cub Scouts by conducting a district-wide outdoor spring event for Cubs at all levels in addition to a district-level Pinewood Derby.
Enhance programming for Boy Scouts by conducting a district-wide mid-winter merit badge jamboree in addition to fall and spring camporees.
Conduct at least one district-wide activity for older Scouts in Venturing and Exploring units.
Increase cooperative community service by engaging units at all levels in one or more major spring service projects in addition to the Scouting for Food drive in November.
Integrate "Leave No Trace" training into district-level leadership training for both adults and Scouts.
Develop a program that enables Scouts at all levels to become more familiar with sites in the district that reflect and represent the area's colonial heritage.
Assist in the establishment and responsible operation of a Colonial District Web site as a source of information for Scouts and Scouters in the district and as a means of publicizing the values and benefits of Scouting for the broader community.
Publish (both on paper and electronically) a guide to functions and people engaged in Colonial District activities.
Establish and convey a meaningful set of awards and recognitions on individuals and organizations that support Scouting in the district.
Develop a system for the maintenance and effective use of databases that assist in the conduct of district operations.
Colonial District Scouters who would like to comments and suggestions regarding these draft objectives should send them to Deputy District Chair Tom Baerwald at 703-765-3128 (home phone); 703-306-1502 (NSF phone); 202-633-9866 (Smithsonian phone); baerwald-va@msn.com (home e-mail); or tbaerwal@nsf.gov (NSF e-mail). Please send any comments to Tom by September 16.
---


Colonial District will also be expected to meet a set of Quality District objectives that NCAC has developed for all of its districts. Objectives are set at three levels: Bronze (Minimum), Silver (Average), and Gold (Standard).

A Quality District must achieve the minimum in all of the first five major objectives:

1. Quality Units (B-50%; S-55%; G-65%)

2. Membership

A. Youth (B-+1 over previous year; S-achieve balanced growth; G-exceed last year by 5%)

B. Units (B-+1 over previous year; S-exceed last year by 2%; G-exceed last year by 5%)

3. Finance

A. Friends of Scouting (B-achieve goal; S-exceed goal by 5%; G-exceed goal by 10%)

B. Capital (B-achieve goal; S-exceed goal by 5%; G-exceed goal by 10%)

C. Popcorn Sales (B-achieve goal; S-exceed goal by 5%; G-exceed goal by 10%)

4. Unit Service

A. Commissioner ratio (units:commissioner) (B-6:1; S-5:1; G-3:1)

B. Rechartering (B-75%; S-85%; G-95%)

5. Resources - New District Committee Members-at-Large (B-10%; S-20%; G-25%)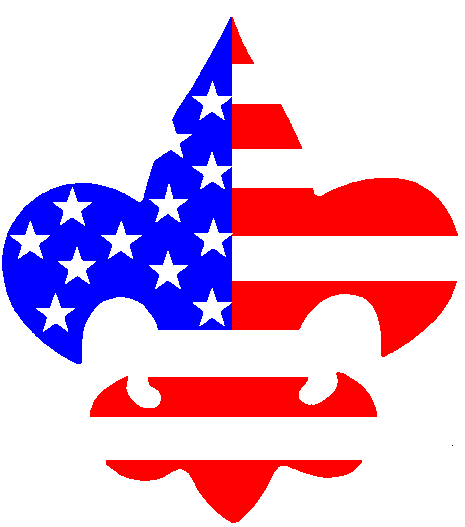 6 Program (A Quality District must achieve the minimum standard in at least 7 Program objectives)
A. Scouting for Food participation (B-75%; S-80%; G-85%)
B. Boys Life subscriptions (B-42.8%; S-51.7%; G-59%)
C. Top leaders trained (B-61.6%; 63.5%; 75%)
D. Cub Day Camp participation (B-12.2%; S-19.6%; G-27%)
E. Webelos camp participation (B-15%; S-20%; G-25%)
F. Boy Scout long-term camping (B-47.8%; S-54.4%; G-61%)
G. Order of the Arrow chapter (B-Standard; S-Merit; G-Honor)
H. Cub Scout advancement (B-69.6%; S-81.5%; G-93%)
I. Boy Scout advancement (B-48.7%; S-55.3%; G-61%)
---

THE DISTRICT COMMITTEE AT WORK FOR YOU
---
MEMBERSHIP NOTES

JOIN SCOUTING WEEK - 1998

Question: Is your Cub Pack set for Join Scouting Night?

JOIN SCOUTING NIGHT - 1998 Every boy in your neighborhood needs the opportunity to become a Cub Scout!

The most important date for every Cub Scout leader is Join Scouting Night - 1998 (JSN98). JSN98 is our best opportunity to reach out and make a lasting, positive change in the life of a boy in your neighborhood. Working together, we can strengthen the most vibrant packs and give new life to struggling ones.

Nineteen Colonial District Cub Scout Packs

were represented at one of the two Join Scouting Night Orientations sponsored by the District. Those attending received expert guidance from Linda Guidotti, Sue Crane, Linda Hill, Paul Kosmicki and Mike Porter, and the District Committee is indebted for sharing their experience with those attending. Participants also picked up their JSN98 packets and should be ready to launch their JSN.

Representatives of Cub Scout Packs 126, 602, 609, 615, 977, 1435, 1509,and 1900 will have one final opportunity to pick up their packets at the September 9th Roundtable. Please note: The materials in your packet will assist packs in conducting an effective JSN presentation. Please be sure to get your packet before your JSN presentation.

Goals:

The Colonial District has established a membership goal of 5% in each of our units as a first step toward reaching those youth in the District who may not know about Scouting or have not had an opportunity to join Scouting. This number will be based upon the 1998 roster of total paid youth that accompanied your unit charter. Toward this goal, all troops and crews should actively recruit eligible young people to Join Scouting.

To facilitate this initiative, the District committee will provide application forms for new youth and adult leaders. The District is hopeful that each unit will accept this as a unit goal for 1998 - 99, seek to accomplish it at every opportunity and report your success on your Quality Unit Award. As you begin your Scout meetings this fall, we encourage you to conduct a membership inventory right away and identify any youth on your unit roster who have registered, but not attended and personally invite them to participate in your program.

Need more information? Call or email Jim Poole at 799-7046 jim_poole@nps.gov, Mike Porter at 425-8489 porter@iname.com, or Paul Kosmicki at 280-4044 kosmicki@juno.com

Scouting Doesn't Just Happen. People Like You Make It Happen!
Jim Poole
Vice Chairman - Membership
(H) 703-799-7046
(W) 202-565-1174
jim_poole@nps.gov
---
PROGRAM NOTES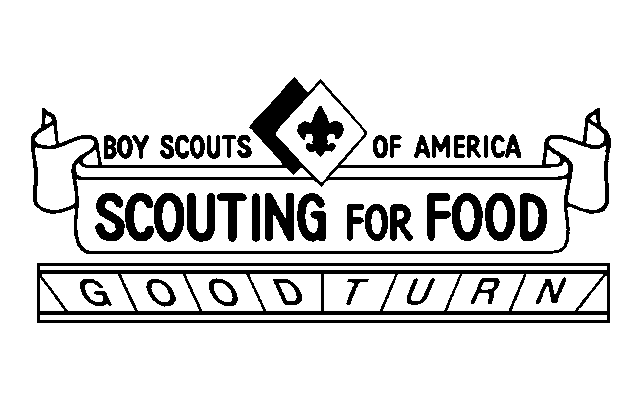 Scouting for Food, our Council's annual food drive, will be held this year in the Colonial District on consecutive Saturdays--November 7 and 14. This is the Colonial District's inaugural district-wide service project, and so we want it to be a good one! We hope we can count on YOU and your unit to help make that happen.

My name is Pete Farnham, and in addition to being Scoutmaster of Troop 113, I'm this year's district coordinator for SFF. We are planning to run SFF this year much the same way it was run in the George Washington District in years past. If you're not familiar with how it's done, here it is in a nutshell.

On November 7, scouts will hang a plastic bag on the doorknob of each residence in a section of the district that we have assigned to your unit. Then, on November 14, your scouts will return to the same pre-assigned area to pick up the bags, now filled with donated food. Your unit will then collect the bags and drop them off at one of several central collection points in the district. The food will then be donated to local food banks.

Units that participated in SFF last year can work exactly the same areas this year. Dividing up the area you've been assigned among your scouts is no problem--an excellent web site for obtaining printouts of local street maps is

http://www.mapquest.com.

Units that did not participate last year...well, we hope you will do so this year! Here's how to go about it.

Each unit should start planning now. As a first step, unit leaders should designate someone as your unit's "SFF Coordinator". For cub packs, this is a good way to get an interested but unregistered parent involved in pack activities.

However, for troops, consider taking a different approach--why not put a scout in charge? Organizing a troop's SFF drive is an excellent Star or Life service project. Of course, an adult adviser should be assigned, but the adviser's role should be only to answer questions, offer suggestions, and provide transportation if needed. The adviser is NOT supposed to actually organize the project!!!

In the several weeks prior to November 7, use Scoutmaster's Minutes to "fire up" your units, and try to think of other ways to get your scouts interested. A strategy that has worked for one unit is to try to beat the total number of bags collected last year. Consider giving an award to the patrol with the best turnout, or an award for the scout who puts in the most time.

Come November 7, the scout in charge should keep track of the number of hours worked by each scout who participates, since participation should count toward the service requirement for Second Class, Star or Life. Participation should also be a factor in assessment of scout spirit. Of course, any scout who participates in any capacity should be recognized; a good way to do this is to make sure that all participants are mentioned in a troop newsletter article. Be sure and take a few pictures of the event

(and what the heck--send a photo and press release to your local paper). Hot dogs and sodas might be available for participants at the end of the project.

We hope these ideas are helpful as you plan your SFF drive this year. More details will be available at the September 9 roundtable, and units should plan to sign up then or at the roundtable on October 14. You can also contact me at home to sign up. Bags should be available at the October roundtable. If you are unable to pick up bags then, your SFF scout coordinator should contact me and we'll arrange something.

Folks, this is our district's first SFF drive. Let's shoot for 100 percent participation, and show the other Northern Virginia districts and the Council what a food drive is all about! Please contact me at 703/836-2841 (home) if you have any questions. One final thought--we can still use some help in organizing the drive. If you can help, please offer--we won't turn you down!

Yours in Scouting,

Peter Farnham,

District SFF Coordinator

SCOUTING IS OUTING BUNCH

Many times I've met with young scouts at camporees or jamborees and I like to ask them about their scouting experiences. Seldom will they talk about merit badge classes, training sessions, or troop meetings. They talk about the outdoors -- campouts, rock climbing, caving, camporees and jamborees. As a new scout leader I saw these as tough events to organize, especially those involving the non-traditional weekends. Have you been caving? Do you want to try rappelling? Where do you start? The best place to start is in a training course such as Scout Mastership Fundamentals. Don't just go to class, spend time talking to the instructors (invite them to lunch, dinner, breakfast) and pick their brains. Next you can try Roundtable (Second Wednesday of every month). When you come to Roundtable, show up ready to trade events. Tell the staff where you went, and ask them how to arrange some other type of trip. Sometimes you will have to make several phone calls before you find the scoutmaster, or adult who has the equipment and knowledge to teach, or support the event you want to try, at the price your troop can afford. Did you know -- Goshen Scout Camps is actually 7 separate camps, and they always have paid positions available for qualified Boy Scouts. Interviews start in December - Interested? Call the council camping office 301-214-9155. P.S. this is the same number for reserving your place at Goshen next year (They have a caving program). That's all for

Now. Question's? Comments? 703-440-8226.

NEW ADVANCEMENT CHAIR

Lang Fields has agreed to take on the post of District Advancement Chair. He is an experienced Scouter, with Scoutmaster and a number of Eagle Scouts on his resume. His home phone is (703) 768-6011.

EAGLE BOARD CONTACT INFO

The Chair of the Colonial District Eagle Board is John Tillery, who can be contacted at 971-8367 or jttillery@aol.com. Boy Scouts looking to advance from Life to Eagle (and the troop leaders working with them) should contact John to have Eagle leadership/service project plans approved prior to undertaking the project. They should also contact John to have an Eagle Board member assigned to serve as a member of the Board of Review once all other Eagle requirements have been met.

A guide to procedures that should be followed in completing requirements for passage from Life to Eagle as well as templates with forms that can be used to document that progress soon will be completed and made available on CD and on the Colonial District Web site.
Mike Crane
Vice Chairman - Program
703-660-6148
cranem@af.pentagon.mil
HELP WANTED & OFFERED
If you have any used camping equipment - especially chuck boxes & chuck box supplies, camp stoves, that you wouldn't mind sharing with a brand new Troop, please call me. Tax receipts are available if needed.
If you would like to have bookcovers to give out for recruiting drives, use for dens or patrols, or to use as Blue & Gold placemats, I have many to share. Just call Mary Elizabeth Castles 765-0855.
COLONIAL DISTRICT TRAINING

TIGER CUBS

Calling All Tiger Coaches:

I challenge every pack to be sure that your Tiger Coach is trained (Den Coordinators are welcome to take the training too). If they haven't been through our District's Tiger training they've missed a lot. Send them to training on September 26 and their whole year will be smoother. Remember that Tiger Cubs is the broad base of the pyramid leading to Eagle. A large group of future den leaders come from Tiger parents. Trained coaches make that foundation stronger. Cost is $6 for basic training plus $3 for a Tiger book. If you have questions about Tigers you may call Mary Elizabeth Castles, District Tiger Cub Trainer at 765-0855.

SCOUTS SOUGHT FOR

STAFF AND PARTICIPATION AT THE FALL JUNIOR LEADER TRAINING WORKSHOP

Many of our Scouts know that practice doesn't guarantee perfection, but it sure helps you operate a lot more effectively. Troop leaders can help their current and future Scout leaders to lead more effectively by encouraging them to practice their leadership skills in the Colonial District's Fall Junior Leader Training Workshop, which will be a program activity at the Colonial District Fall Camporee on Saturday, October 17.

The JLTW will provide up to 40 pre-registered Scouts with an opportunity to build on their experience in troop-level Junior Leader Training. (Participants should already have had troop-level leadership training and hold First Class or higher rank.) Special emphasis will be on helping Scouts learn how to motive patrols, crews, or troops to work together more effectively with emphasis on shared leadership, planning, communications, and evaluation. Participants will learn by doing, as they help provisional patrols meet a set of challenges while they develop and hone their individual skills. To enroll Scouts in the JLTW, watch for special registration information in the camporee registration packages.

More experienced Scouts will serve in key leadership roles at the JLTW. Adult leaders should identify one or two of their Scouts who have demonstrated effective leadership in their troops and nominate them for staff positions, where they will help participants to meet the challenges while they serve as models, sharing their own experiences and philosophies.

To nominate candidates for Scout staff positions, to volunteer to serve as an adult member of the staff, or to get any kind of JLTW information, contact Tom Baerwald at 703-765-3128 (home phone); 703-306-1502 (NSF phone); 202-633-9866 (Smithsonian phone); baerwald-va@msn.com (home e-mail); or tbaerwal@nsf.gov (NSF e-mail).

CUB SCOUT LEADER TRAINERS NEEDED

With the impending move of the Bryant's coming so quickly on the heals of the GWD breakup, we find ourselves in very real trouble on the Cub Scout Training Team. We need folks to take on this very important role. Please think about how you can help fill this crucial district need. If you are already over-committed to things scouting, then, perhaps, you could nominate someone whom you feel would have the drive to do work for this worthy cause.

Remember, without Cubs Scouts, there are no Boy Scouts. Almost everyone of our units depends on the vitality of the Cub Packs in order to sustain our membership! In order to have a successful Cub Pack, the leaders must provide an engaging Pack Program. To do this, they must be trained. Thanks.

SCOUTMASTERSHIP FUNDAMENTALS

The first Colonial District SMF course will be offered this fall. The series of three training sessions will provide a basic grounding in the aims and methods of Scouting, how Scouting is organized, and how a Troop operates.

SMF is a basic training course for all Scouters and interested parents. All Scoutmasters, Assistant Scoutmasters, Committee Members, and interested parents are encouraged to attend. Everyone who takes the course must be registered as an adult leader. The training of adult leadership helps provide a better program to Scouts in troops and that's what it's all about! Trained adults are an essential element in a strong and growing unit.

Mark your calendars with these dates: Thursday, 17 September from 7-10 pm Saturday, 19 September from 8 am to 4 pm at Aldersgate United Methodist Church (corner of Collingwood and Fort Hunt Road) and 2-4 October at Fort Belvoir Scout area.

The cost of the course is $25. We are limited to 64 participants. Register not later than 10 September. Call or e-mail the Course Scribe, Norm Johnson at 360-6730 or Johnsall6@aol.com. No registrations will be accepted after that date, and no "walk-ins" will be permitted. E-mail messages should include the following information: name, troop number, troop position, address, home and work phone numbers, and email address. For more information, call Course Director Sue Crane at 660-6148 or e-mail at

ACC77@aol.com.

SCOUTMASTERSHIP FUNDAMENTALS

STAFF NEEDED

Have you or adult leaders in your Troop completed SMF? If so, Colonial District needs you to fill staff positions for the fall course. We need patrol counselors and assistant patrol counselors. Scoutmasters, we also need Eagle Scouts for the weekend staff to assist in teaching Scout skills.

There will be a staff training session to go over the course and responsibilities of staff members on Saturday, 12 September from 9 pm to 2 pm. Please bring a sack lunch. Drinks will be provided.

The dates of the course are Thursday, 17 September 7-10 pm, Saturday, 19 September 8 am to 4 pm, and 2-4 October for the outdoor session. If you are interested in being on staff or would like more information call Sue Crane at 660-6148 or e-mail at ACC77@aol.com.
Dominick Caridi

Training Chairman
DCARIDI@email.usps.gov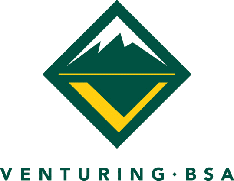 VENTURE VIGNETTES

Venture Hike-o-ree

Crew slots are still available for both the October 2-4 and November 6-8 Hike-o-rees to be held at the Northern Virginia 4-H Educational Center, Front Royal, VA. Because of space limitations, scouts may attend only one Hike-o-ree. Registration forms can be obtained electronically by e-mailing Cooper Wright. The final shirt count for the October Hike-o-ree is September 20th, so there is not much time left.

I am looking for folks who would like to serve on staff for the November 6-8 Hike-o-ree. Responsibilities include assisting in set up for sound and light for Friday and Saturday night shows, sorting of shirts on Saturday, cracker barrel setup Saturday night, assigning service projects on Sunday. Please e-mail me directly if you can help. Thanks. If you would like to work on staff for the October Hike-o-ree, contact Wally Feurtado at wally_feurtado@hud.gov. If you can work on staff for the November Hike-o-ree, contact Cooper Wright at

CoopWright@aol.com.

Joint Venture/Venturing Roundtable

Are you interested in hearing about Venturing, BSA's new program initiative for older scouts? Is your troop's Venture patrol ready to become a Venturing Crew? Then plan on attending the Patriot District Roundtable on October 13, 1998, Bonnie Brae Elementary School, 5420 Sideburn Road, Fairfax.

Wilderness First Aid

A sixteen-hour class in Wilderness First Aid will be conducted in Northern Virginia, December 5-6, 1998. The course includes classroom study, hands-on practice, and results in a two-year certification. Cost of the course is $125. For more information, contact Christopher Tate, 703-836-8905 or visit

http://wfa.net.

Climb On Safely

BSA has just introduced "Climb On Safely" which outlines the recommended procedures for conducting safe climbing and rappeling activities for all BSA units. Structured much like "Safe Swim Defense" and "Safety Afloat", "Climb On Safely" is an eight point program designed to minimize the risks inherent in climbing and rappeling activities. If your unit is planning on doing either of these activities, make sure that you get a copy of the "Climb On Safely" so that you will "Be Prepared" and climb safely! Copies are available from NCAC.

Murphy's Laws of Backpacking

Law #1 The number of mosquitos at any given location is inversely proportional to the amount of repellent remaining.

Law #2 The distance to a given campsite remains constant as twilight approaches.

Law #3 A stone in a hiking boot will migrate to the point of maximum pain.

Law #4 The probability of diarrhea increases with the square of the poison ivy content in the local vegetation.

Law #5 Members of the opposite sex are only encountered while dealing with the diarrhea relating to Law #4 above.

Law #6 The area of level ground in a given campsite diminishes as the need to make camp becomes finite.

Law #7 Tent stakes come only in the quantity "n-1" where n=the number of stakes required to set up a tent.

Law #8 When utilizing a mummy bag, the urgency to urinate is inversely proportional to the outside temperature.

Law #9 Waterproof clothing isn't. However it does demonstrate 100% effectiveness at containing sweat.

Law #10 The weight of a backpack increases in direct proportion to the amount of food consumed from it.

Stay tuned for next month's continuation of Murphy's Laws!!!

Cooper Wright, Northern Virginia Venture Scout Coordinator, (703) 971-0044

EXPLORER POSTS AND VENTURE CREWS

Colonial District Scouters: If you have Scouts in your units who are at least 14 years of age, they are invited to join an Explorer Post or Venture Crew. It is important for older Scouts to accomplish their leadership responsibilities in their troops AND to have opportunities for advanced training in Exploring and Venturing programs. For this reason, a Scout may continue his registration in his Troop and register in a Post or Crew.

Exploring and Venturing mean ADVENTURE. Thousands of teenagers throughout America are already experiencing this adventure. What About Your Scouts?

Several opportunities are now available and your Scouts should be encouraged to take advantage of them. Just call or email the adult advisor at the for any of the units listed on the next page and let them know of your interest.

Aviation Alexandria

Gary Gomez

gomez-gary@bah.com

736-0713

Environment

Alexandria

Laura Bridgewater lbridgewater@wef.org

684-2400

Scuba Diving

Alexandria

Jim Poole jim_poole@nps.gov

799-7046

Sea Exploring

Alexandria

Davis Jones jones.davis@epa.gov

979-6578

Computers

Springfield

Kim Hannemann khannemann@worldbank.org

569-9234

Radio/ Communications

Alexandria

Demi Pulas

820-2534

Backpacking/ Rock Climbing

Springfield

Linda Ownby ownbyfam@hotmail.com

451-2842

Backpacking

Geo.Mason Univ.

Marilynn Borokowski marilynnb@juno.com

352-7236

High Adventure

Mt. Vernon

Tom Earley tearley@promarinternational.com

780-8476

Safe Rides

Alexandria

Donald Sharland donalds007@aol.com

751-7034

High Adventure

Springfield

Marshall Nolan

451-2476

COLONIAL DISTRICT CAMPOREE - SEE YOU THERE

The first Colonial District Camporee will be Oct. 16-18, 1998 at Mountain View Campground at Silver Lake in Haymarket, Va.

You have a camporee registration packet. Please return it as quickly as you can.

The Webelos program will concentrate on activity pins and games. Fifth Grade Webelos, of course, will camp with troops. Fourth Grade Webelos will participate as day trippers.

I still need volunteers to handle many aspects of the camporee. If you can serve, please call Jim Garamone at 360-5692 jagaram@hq.afis.osd.mil.

Helen Garamone

Vice Chairman, Administration

Colonial District, NCAC, BSA

9009 Stratford Lane

Alexandria, VA 22308-2743